FOUR HELLHOUNDS OF THE APOCALYPSE
Umaine Senior

CapstoneThe Four Hellhounds of the Apocalypse

"Ending the world seems to be more than just a four horsemen job don't you think?"

​An upcoming digitally animated narrative about the four favored pets of the infamous horsemen of the apocalypse.
Sarah Courtright is a fantasy digital and traditional artist from Bangor, Maine. She is currently enrolled as student at the University of Maine in Orono, and is close to completing her bachelors degree in New Media and Studio Art in the spring of 2018. Sarah has preferences in the traditional art mediums such as acrylic paints, pastels, and watercolor; having several pieces have been shown in multiple exhibitions. ​Sarah has ambitions of entering the field of animation and storyboard design. Though willing to take on other roles in the process of animation creation. Although, she also has experience with professional logo and book cover design.

"I have always been mesmerized by the allure of fantasy presented in any medium. The human imagination has the ability to invent ideas from scratch or take the reality of the world and transform it into something new and/or impossible. Ever since I was little I drew mythical creatures, often scolded in the classroom for doodling dragons instead of paying attention to the lecture, though still achieving high marks, so there! It wasn't until having better access to the internet, encountering a variety of masterful digital works, that I knew I had found my calling. I have known that I wanted to be some form of artist even way back in my middle-school days. My art is also heavily influenced by the animal world, mythical or otherwise. I have always had this preference and the years of constant doodling reflects this. A lot of my story work revolves around canine characters as they're are very enjoyable for me to draw far more some than the human figure. When anyone asks me why I do this, I simply reply to them: Why not?"
Powered by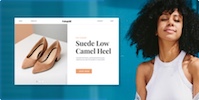 Create your own unique website with customizable templates.