This is the current design for the sculpture of the installation. It will be surrounded with four pressure plates; each with their own individual symbols. The user can activate each plate in any order; though the order will determine which sequence is played above the tree.

I presently intend to use steel rods, burlap, and chicken wire to build this structure. The blue lines passing through the tree (in the image on the left) represent where this sculpture will be separated into three sections to make transportation of the installation easier.
Powered by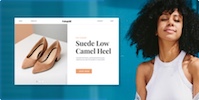 Create your own unique website with customizable templates.